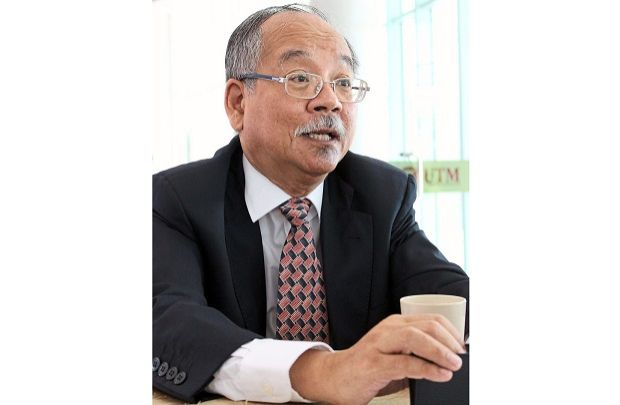 FLOODS in Kuala Lumpur tend to happen fast and end just as quickly, but the after-effects are usually devastating.
The federal capital has three main rivers, Sungai Batu as well as Sungai Klang and Sungai Gombak, which meet at Masjid Jamek.
Throughout the years, the water volume of these rivers has been increasing because of global warming, which results in intense rainfall.
The condition is further exacerbated by unsupervised land development with decreasing trees and soil to capture rainwater.
While Kuala Lumpur is usually hit by a big flood once or twice a year now, it may become more frequent if nothing is done.
According to former Drainage and Irrigation Department director-general Datuk Dr Keizrul Abdullah, floods will become a regular occurrence in the future.
"In the past, we built the Batu Dam and raised the height of the Klang Gate Dam and then, we had the SMART Tunnel, which was also built to divert extra water from Sungai Klang for flood mitigation.
"We also have retention ponds to temporarily store water, though this method can only store a limited amount.
"With so much rainwater these days, poor drainage systems and overdevelopment, it can be very challenging to find ways to store excess water," Keizrul said.
On building underground storage chambers for flood prevention, he said it was doable but a very expensive option.
He elaborated that Japan, Australia and France had buildings with underground storage systems for floods.
"In Australia and France, they have buildings such as sports stadiums, which are built with underground storage facilities that can be used to store water.
"In Japan, a lot of their buildings have basements with built-in water storage systems.
"Just imagine in Kuala Lumpur if all the buildings turned their level 1 and level 2 basement carparks into underground storage, we could have a huge amount of storage space,'' Keizrul added.
"It would be difficult for older buildings to do so as it would be costly, but this is something to consider for new developments," he added.
He explained that in 2000, DID came out with its Urban Stormwater Management Manual (MSMA), representing a shift in management of stormwater in the country.
"It is basically about controlling stormwater run-off and sediment control during the earthwork stage at source," Keizrul said.
The Cabinet-approved manual made it mandatory for developers building new townships to follow its guidelines, which reduces floods in urban areas.
Developers are required to construct water absorption areas around houses instead of drains and replace concrete drains along highways with grass-filled canals that have in-built water retention tanks.
"The manual sets out to solve part of the stormwater problem faced when new developments are being constructed.
"It was supposed to solve this problem at source and the government was advised to ensure that new developments retrofit underground storage tanks for their projects.
"Of course, many developers said this cannot be done," he said.
He added that it was crucial for developers to follow the manual as it was common to see older neighbourhoods, which never experienced flooding before to suddenly be inundated with floodwaters.
"When we investigate, there is always a new development being built nearby that was the reason for the flooding.
"With more green space and trees taken over by development, there is nothing to capture the rainwater that runs off soil and into the rivers, raising the water level," Keizrul said.