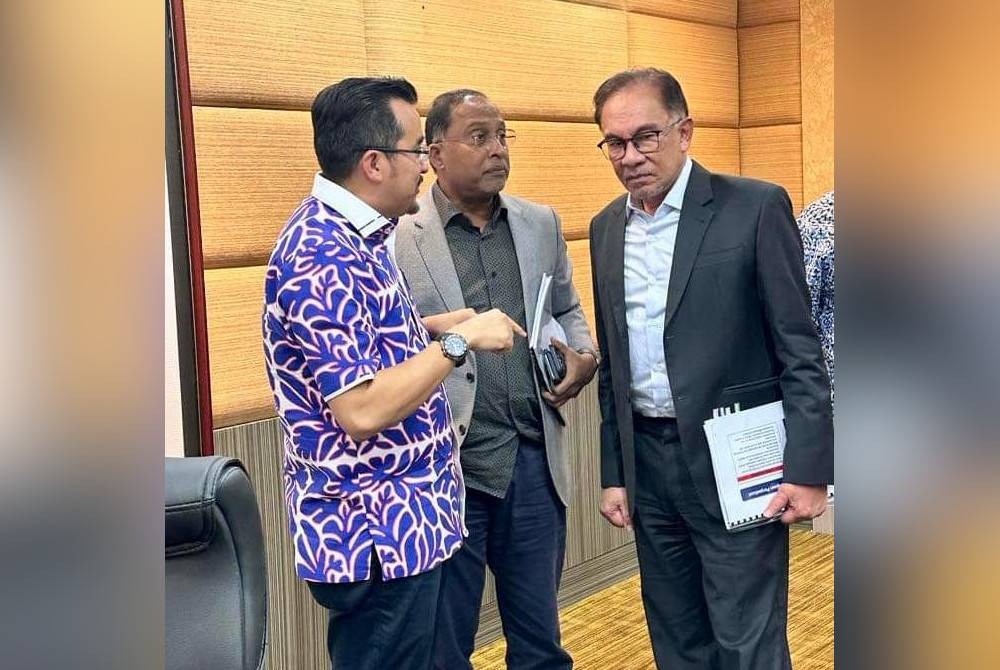 SHAH ALAM – Former Umno youth chief Datuk Dr Asyraf Wajdi Dusuki says among the things discussed during the first unity government secretariat meeting last night involves the financial burden of the people ahead of the new school year.
He suggested that the government allow targeted withdrawals from the Employees Provident Fund (EPF), focusing on individuals who were in need.
He said there was no need for the withdrawals to be done on a large scale since the government already announced cash assistance ahead of the school term.
"Yes, there were some who were cynical and questioned the previous government's effort allowing EPF withdrawals for the last time, to the point that the government had to go along with the pressure put by the people.
"However, this time, I think it is enough to target those who are really in need instead of a large-scale withdrawal," he said in a Facebook post today.
He added that in the meeting, they also decided to set up three committees involving all parties in the government.
Prime Minister Datuk Seri Anwar Ibrahim informed that the three committees were the strategy committee, election committee and the political and government agenda committee.
Asyraf said he would continue to be the people's voice even though he was no longer Umno youth chief.