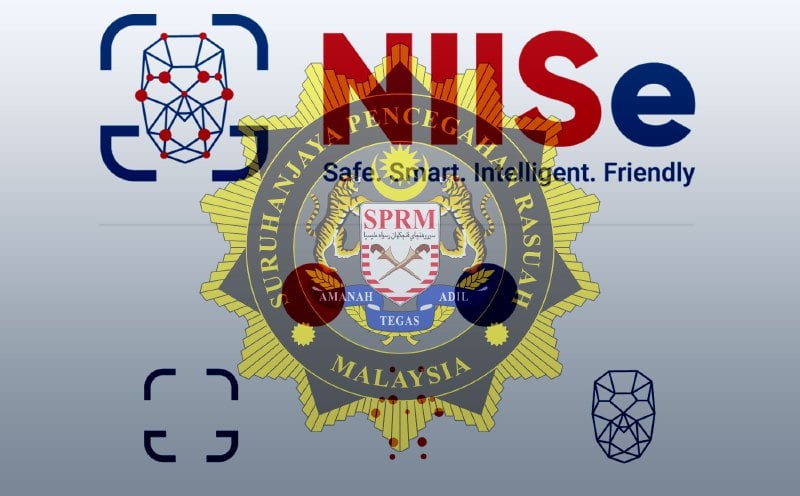 KUALA LUMPUR: The Malaysian Anti-Corruption Commission (MACC) is investigating a former prime minister and his son-in-law in relation to a lucrative government contract.
A source close to MACC said the investigations are focused on possible abuse of power in the award of the National Integrated Immigration System (NIISe).
"MACC is looking at how the contract was given and the company's links to those who were in power at the time," the source said.
There have been suggestions that NIISe, which is being developed to replace the Immigration Department's existing foreign workers registration mechanism by 2025 is a sick project.
The department's website shows that one administrative and diplomatic officer Ruslan Atan is in charge of the "NIISe Special Project Team".
"MACC may be calling in senior members of a previous administration as part of its investigations."
On Monday, the New Straits Times quoted Immigration director-general Datuk Khairul Dzaimee Daud as saying NIISe will be introduced in two years' time with all immigration-related affairs, including those now being managed by outside parties such as MyEG, reverting to the department.
He had said the new system is currently being developed by Iris Corporation Bhd.
Umno supreme council member Datuk Dr Mohd Puad Zarkashi had tried to suggest that the ex-prime minister's son-in-law might be the unnamed relative mentioned by Prime Minister Datuk Seri Anwar Ibrahim when the latter was talking about cronies and relatives being awarded lucrative contracts.
The leader's son-in-law was also named in previous media reports as one of the main players in the contract for NIISe.
He was also widely mentioned in the department's 6P Amnesty Programme years ago to register illegal foreigners.
© New Straits Times Press (M) Bhd